The Gift that Keeps on Giving: Why Storyboards Photo Tiles Make the Perfect Gift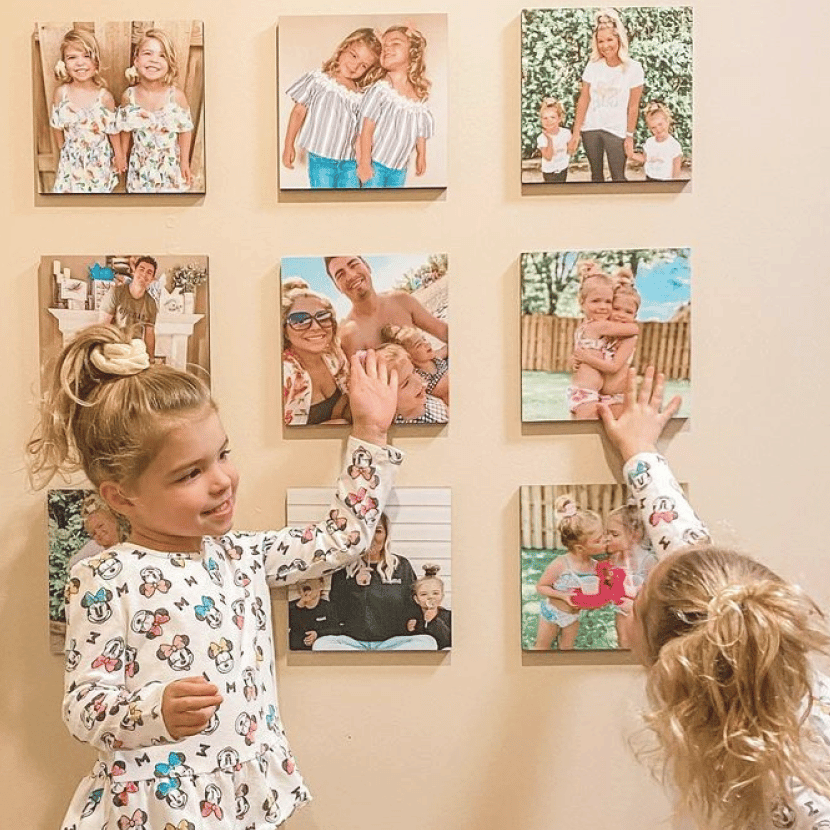 YLooking for a gift that your loved ones will actually use and enjoy? Look no further than Storyboard photo tiles! These little square photo tiles are a mix of personal memories, milestones, special occasions and anything else you want to include – making them the perfect way to show your loved ones how much you care. Our lives are full of pictures and images but so often these remain on a screen or in our phone. But some photos deserve more! It's nice to be surrounded by the right mix of photos that bring color, personality and joy to our lives.
Here's how that perfect mix of photo tiles by Storyboards can make such a great gift.
They're Personalized
Photo tiles can be personalized to fit the interests of any friend or family member. When you find the perfect mix of tiles to give, you are giving so much more than the tiles themselves. Choose a favorite photo and have it printed on a tile, or curate a selected mix, a custom design using photos, quotes, and other elements. Your loved ones are sure to appreciate the thoughtfulness of a personalized gift. They will love seeing that mix of tiles displayed on their walls. Since Storyboards can be removed and replaced without wall damage, you can always add to your gift in the future. It's the perfect gift for grandparents as well as other family members. Enjoy seeing their display of tiles grow and change with family updates and new additions.
It is a lovely way to share a close bond by gifting a mix of memories and photos that will enliven the space.
They're Durable
Unlike other gifts that may break, fade or wear out, Storyboards photo tiles are built to last. They're made of a mix of high-quality materials that won't fade or deteriorate. Meaning they'll be able to enjoy their gift for years (and years) to come. The tiles are super easy to care for—wipe them down with a damp cloth to keep them clean. A mix of tiles by Storyboards are perfect for any setting. Bedrooms will be made cozier, family rooms; funner, bathrooms, kitchens and office spaces will all be lifted by a gift of photo tiles. 
Have fun choosing the right mix of tiles and your loved ones can choose where to display them. 
They Multitask
Photo tiles don't just sit around looking pretty – they pull double duty as both decoration and functional pieces. Take a mix of tiles and use them as coasters, trivets, or even place them in a frame. No matter how they're used, a mix of photo tiles make it easy to add a personal touch to any space.
Your loved ones can decide how they wish to use their photo tiles. Whether it be a stylish wall display to mark a celebration, a nostalgia wall to celebrate the family history, a cute way to decorate a nursery or bedroom – your gift of photo tiles is bound to put a big smile on their faces.
Don't forget that Storyboards can also be used in offices, schools and other communal spaces to provide an eye catching display of photo tiles -whatever the setting.
If you're looking for a gift that's unique, personal, and built to last, look no further than Storyboards photo tiles! These customizable squares make the perfect present for any occasion—or no occasion at all. So go ahead and show your loved ones how much you care with a gift that's sure to keep on giving.