How to Hang Your Storyboards Photo Tiles Like a Pro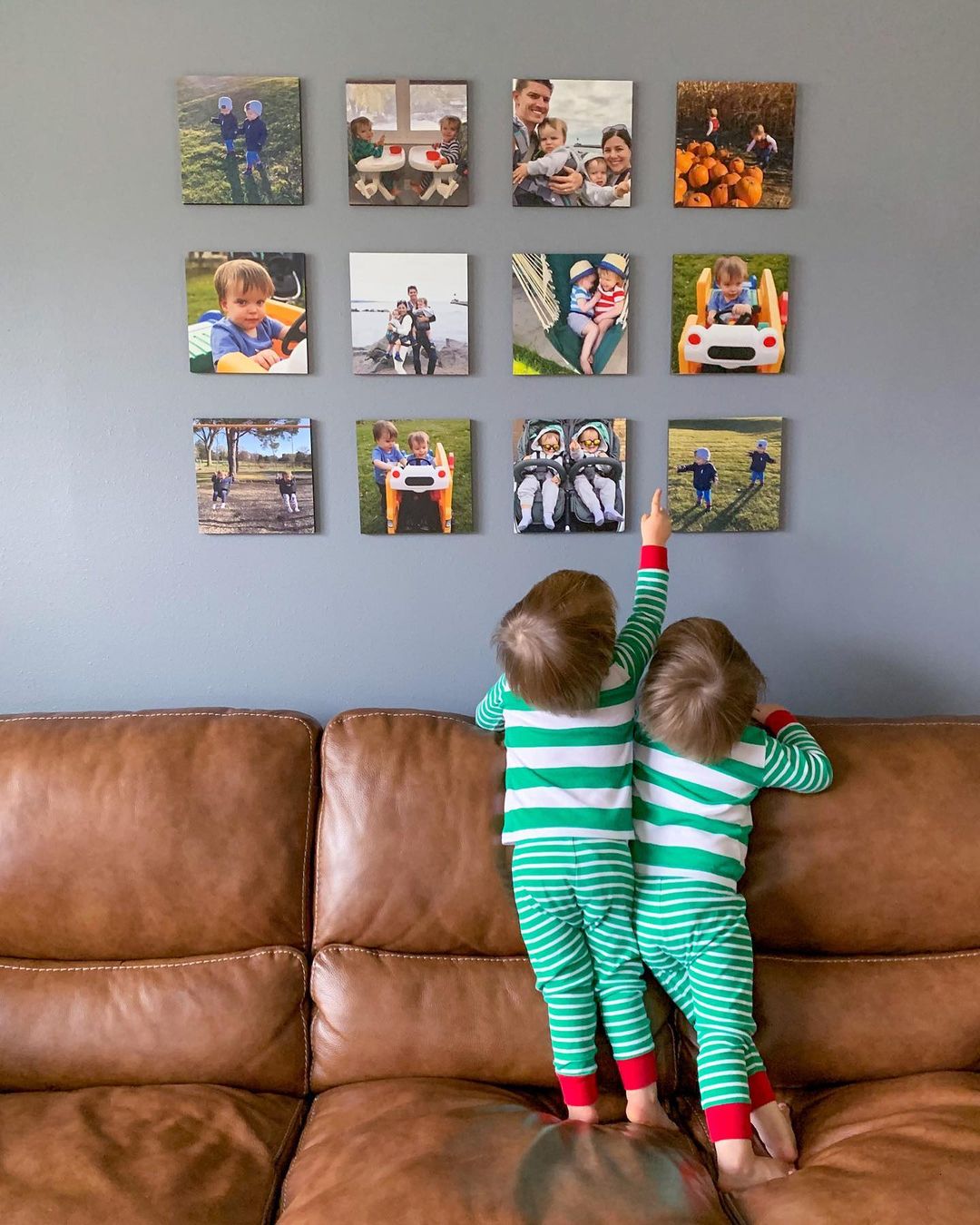 As a mom, you're always looking for new ways to display your family's favorite photos: so that those precious moments and important milestones are featured in your home = a mix of current and new photos that remind of your favorite memories and favorite people!
You've seen all the ideas on Pinterest, but somehow they never seem to turn out quite like the picture. If you're looking for a unique way to display your mix of quality photos in a sleek and contemporary way, look no further than Storyboards photo tiles. Not only are they easy to hang, but they also add a personal touch to any space. Keep reading to find out how to hang your mix of tiles like a pro!
Before You Begin
Before you start hanging your photo tiles, there are a few things you will need:
Storyboards photo tiles (of course!)
A basic level
A tape measure
Command contact strips
A friend or some great company (optional)
A nice clean wall
No nails needed 🙂
Now that you've gathered all of your materials, you're ready to get creating!
Hanging your photo tiles
The first step to hanging your mix of photo tiles like a pro is to choose the right wall. You want to find a spot that gets plenty of natural light so your pictures will look especially vibrant  -additionally this will help to bring out all the colors in your mix of photos.
Verify the best location
Think about which room and setting your mix of tiles will look best in. For a bedroom the mood of the mix should be calm and relaxing, something soothing to help rest and relax,  although playful pictures can also be thrown into to the mix.
For a living room wall or family room you might want to include more formal or posed shots within the tile mix -to show off those once in a lifetime events and occasions.
Kitchens, bathrooms, hallway walls or under-the-stair nooks are also excellent places to hang your favorite mix of tiles. They are sure to add interest and fun to those often neglected walls.
You also want to make sure that the surface you're hanging your tiles on is clean and smooth, as this will help to ensure they stick firmly to the walls.
Choose the best layout
Decide on the layout of your mix. Will they be in a grid? A staggered pattern? Maybe you want to get creative and try something completely different. Don't feel shy to mix and match different tile layouts. Think about the sort of mix of colors, backgrounds and occasion to decide how best your selected pictures will look.
Once your mix of tiles look just right on the layout, use a tape measure to mark the position of each tile on the wall. If you are using a grid pattern, make sure that the marks are evenly spaced.
Take a step back and check how the layout of tiles looks on the wall and take a moment to adjust or mix them up if they don't look quite right. It's incredibly easy. The right mix and balance is what you're after.
Take ownership and start to hang
Now it's time to start hanging! If you are working alone, we recommend starting with the center tile and working your way out. If you have a friend helping you, begin with the outermost tiles and work your way in towards the center of the wall.
Once your mix of tiles are in place, step back and take a look at your handiwork. Make any necessary adjustments until you are happy with the results.
The great thing about Storyboards is that they can be moved and rearranged according to your growing family or changing wall needs. So you can mix them up and swap them around to make room for any new additions or to add and include more current snaps into your mix.
Hanging your Storyboards is easy and only takes a few minutes! With just a few simple supplies, you can create a beautiful and unique mix to display and add personality to any walls.
Celebrate your new world
Photo tiles are a great way to celebrate your own personal style and that of your family memories.
Whether you're after an elegant display of black and white shots, a vibrant mix of old and new, a display to mark a milestone or occasion. The right mix will enliven and personalize any space.
Don't forget! Storyboards can also be used in a work space such as offices, classrooms, waiting areas and conference spaces. The ideal mix of tiles will also help bring identity and enhanced personality to those spaces too.
Don't wait any longer! Unleash the power of your cherished photos and bring them to life by buying photo tiles from Storyboards. With our user-friendly website, you can easily get started on creating your personalized gallery wall today. Best of all, you have nothing to lose with our 100% Money Back Guarantee. We are committed to your satisfaction, and if for any reason you're not fully delighted with your purchase, we'll refund your money without hesitation. So, why wait? Click to buy photo tiles and turn your memories into stunning works of art. Make it happen and start creating your own unique display today!