How Sticky Picture Tiles Can Transform Your Home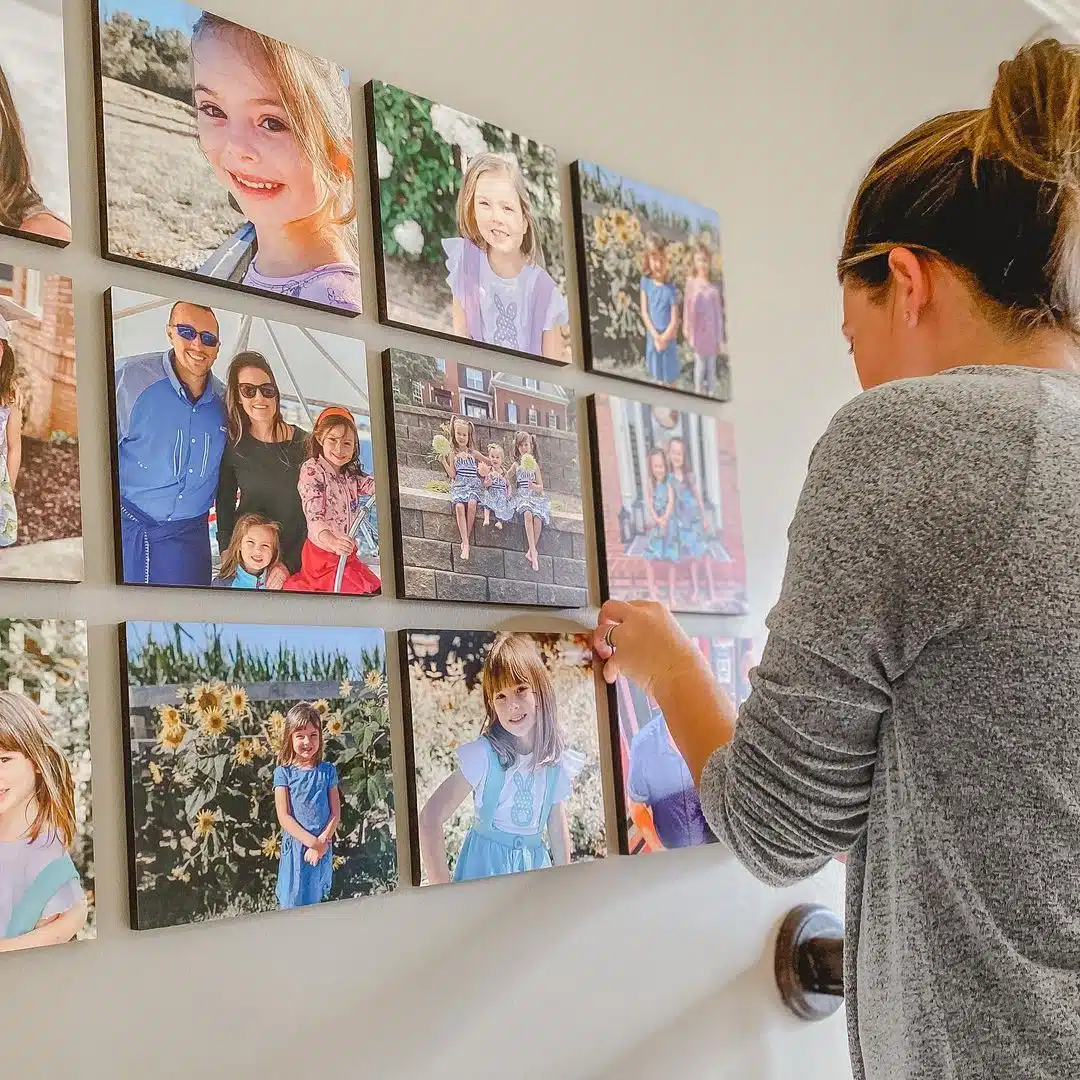 Looking to add a unique and timeless touch to any wall in your home? Say goodbye to boring paintings, posters or uninspired prints! With sticky picture tiles you can create custom-made collages of your favorite photos that will make every family member smile. Not only are they budget friendly but also incredibly effortless – so say hello stunning artwork without breaking the bank (or sweating it out)! Let's find out more about how using these photo tiles can help turn any room into an art gallery.
What are Sticky Picture Tiles?
Give your home some personality with sticky picture tiles! Imagine being able to customize the entire look of a room without needing any nails or repairs. With just one click, you can upload and order photos, quotes and graphics tailored to create whatever vibe – from summery fun mural-style collage wall art to modern office vibes. You don't need professional help either as these tiles are so easy that anyone could do it – simply peel off the backing and stick them directly onto walls; no expertise required (just make sure they level out!). Plus since they're repositionable, you have the freedom to keep changing up your work anytime without worrying about harming precious wallpaper or paintwork.
The possibilities really are endless here!
5 Benefits of Sticky Picture Tiles
Fancy yourself a homestyle guru? Then you'll want to get acquainted with the newest decorating trend: sticky picture tiles! Whether you're showing off your family vacation photos or giving life to an empty wall, it only takes minutes and can really make a room feel special. If that isn't enough of perk, they also provide some extra grip when hangin' high above the ground – so no accidental slips from Grandma's ladder!
Easy to Personalize
Make your home stand out from the crowd with sticky picture tiles! Show off all those amazing moments, memories and people that make up you and your family's story. Get creative – pick photos to brighten up a room or create an artistic collage; display vacation snaps; hang artworks & maps like never before… You'll be amazed at what this versatile decor has in store for you!
Affordable
Transform your home with an innovative and wallet-friendly option: Sticky Picture Tiles! No need to fret over expensive prints or laborious painting – simply peel & stick, remove if needed and presto – you've got wall art. Create bold statement displays in a flash for a fraction of the cost!
Durable
With traditional photographs, your memories can quickly fade away – literally. But sticky picture tiles are printed on a special adhesive material that's designed to endure over the years and help you preserve those moments for much longer! No more worrying about fading or discoloration. These amazing tiles will keep all of your cherished images in perfect condition no matter what!
Easy to Clean and Maintain
No more worrying about smudges or dust when showcasing your prized photos- sticky picture tiles make display a breeze! They're the perfect option for busy homes; just wipe them down with a damp cloth and they'll always look as good as new. That means you can go wild showing off all of your pics, even in high traffic areas like the kitchen or bathroom.
Versatile
Spice up any space with sticky picture tiles! These adornments are a great way to show off your personal style and transform classrooms, dorm rooms, offices or even locker rooms. No need for nails – these versatile pieces will stay in place until you're ready to switch them out – making it easy to reflect the changing mood of a room. Get creative today and discover all there is to love about this unique decorating tool!
Great for Gifting
For the perfect personalized, yet budget-friendly gift for all occasions – look no further than sticky picture tiles! These high quality photo tiles are sure to make any recipient smile. Whether you're celebrating a new home or simply looking for a way to show appreciation. Plus who doesn't love customizing their own space? Give them something they'll never forget with these stylish and affordable little gems.
If you're looking for an easy way to inject some life into your space – be it home or office – sticking with picture tiles is the perfect solution! They offer tons of customizability and won't break your budget. They can easily be removed without leaving any damage behind. You're free to switch up your design as often as you like! Need a great present? Picture tiles make a thoughtful gift that's sure to brighten anyone's day (and wall!). Give them go-ahead today – what have got to lose?
Buy photo tiles today! With a 100% money back guarantee and a full refund there's nothing to loose. Any issues? Just contact us and a customer service agent will give you all the support you need. Visit our company website today to make is happen! (All feedback is much appreciated)