We turn moments into memories
Affordable photo tiles from your treasured moments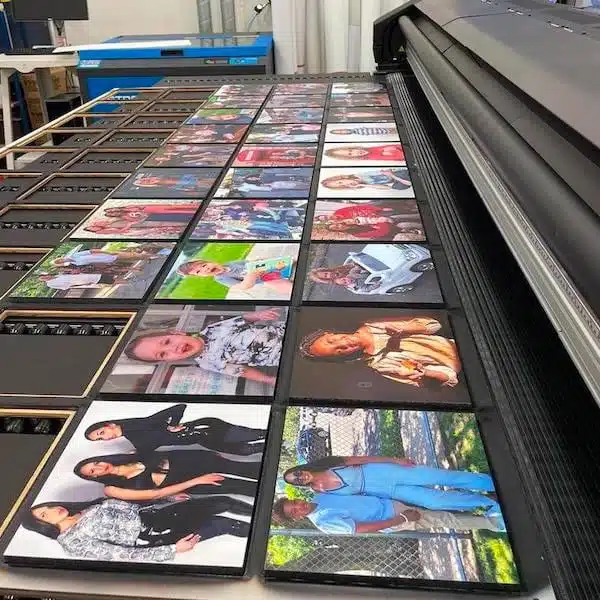 Our Story
It all began in 2019 with a vision to help people create beautiful and unique works of art. We specialize in transforming photos into 8"x8" photo tiles that can be hung on the wall or gifted to friends and family - offering everyone a chance to share their favorite memories!
All products are proudly made right here stateside, from start-to-finish within our facility located in Maryland – so you know it's high quality when it lands at your door. Ready for some serious nostalgia? Get those cameras ready 'cause Storyboards has got ya covered!
Who Are We?
Capturing Life Special Moments
At Storyboards, we want you to keep those special moments in life close – whether it's attending a grand event like your best friend's wedding or enjoying an everyday moment at home with family.
Every cup of coffee brewed and every quiet night counts! We know that these seemingly ordinary experiences can turn into the most precious memories - and we're here to capture them for you, so they stay forever alive in your heart (and on your wall!).
The Treasure Of Memories
Make your memories last a lifetime with our durable, easy-to-use photo tiles! Be whisked away to the past and discover once forgotten moments that are just as special today.
Like an old treasure map leading you on an adventure into days gone by - keep your treasured stories alive forever without ever having to worry about them fading through time. With our sturdy tiles, it's never been easier or more fun to relive those unforgettable photos again and again!
MONEY BACK GUARANTEE
Your Happiness Is Our Happiness
We strive to make our customers happy with every purchase. If for any reason you are not satisfied with your photo tiles, please don't hesitate to contact us. We will do everything in our power to ensure that your experience with us is a positive one. Whether it's a refund, replacement, or something else, we are committed to making things right and ensuring that you are happy with your order. After all, your happiness is our happiness. Trust us to honor our 100% money-back guarantee and deliver the best possible service.
Ready To Get Started?
Make your special moments unforgettable. Start creating your photo tiles art now
Get Started